Native American Voices
Photo Gallery
This exhibition ran through August 15th, 2005, at the
Friends Gallery, 980 Fair Oaks Avenue, Pasadena, California.
(They have moved to Los Angeles)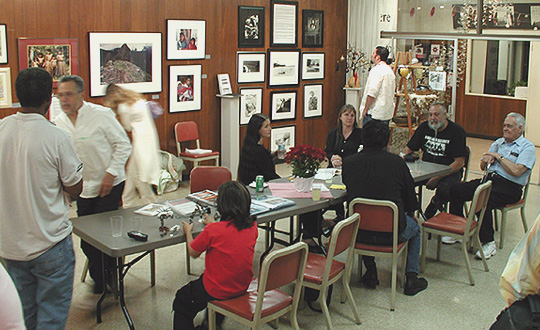 A well-attended reception was held on Tuesday, June 28th.
More of the reception, you can even see the TV Dinners and Government cheese. (just kidding)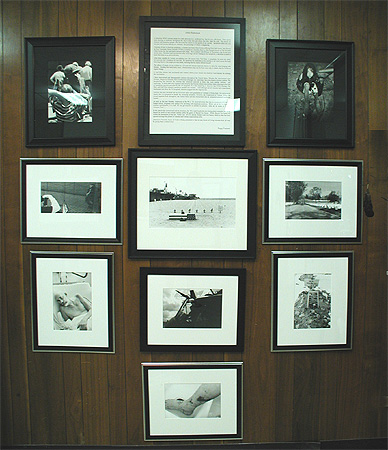 Photographer Peggy Fontenot's installation honors American Veterans, and their struggles.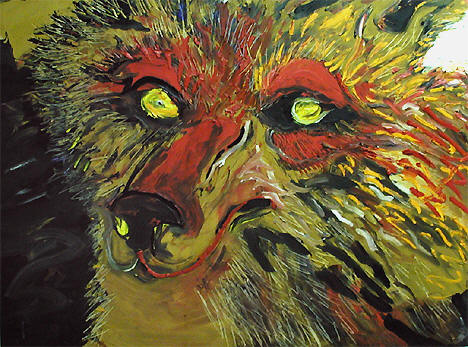 Original oil painting by Billy Soza Warsoldier "Omega-Waiting".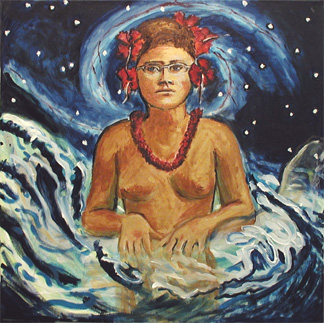 Original painting by Dan Tualapapa "Sina ma tigilav 'i le Fafa" 20 x 20 inches.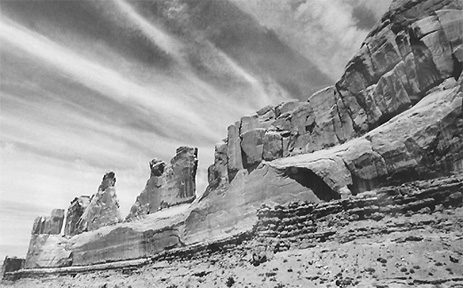 Gelatin silver print by George Durr III "Arches National Park, UT".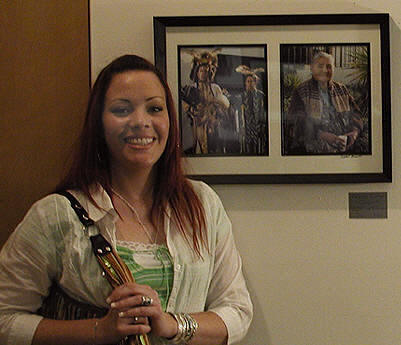 Photographer Rebekah Granados stands next to her work.