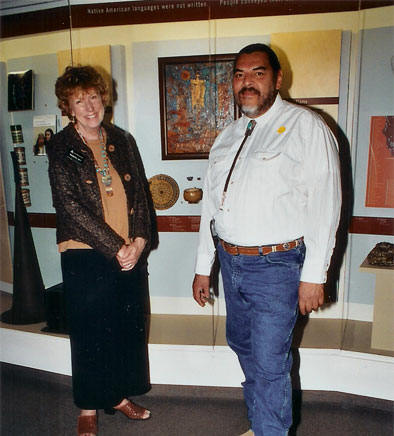 Photo by Ralph Ginzberg
Co-founders Barbara Arvi and Bernie Granados at the Southwest Museum. Barbara was the founder and director of the American Indian Families Partnership.
Photo by Ralph Ginzberg
Some of our staff and their wives, all longtime friends of The Southwest Museum, Highland Park, California.
Some of our first classes took place in the museum's beautiful porticos.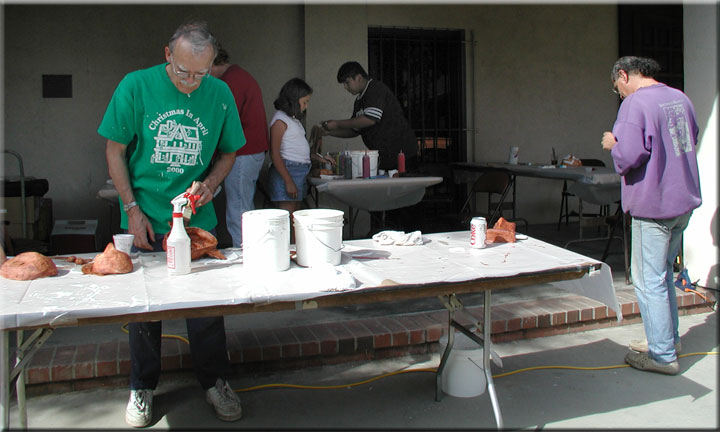 Some of our students preparing to make the plaster-roll casts from their clay sculptures.
Co-founder Barbara Arvi, gives some advice to a student.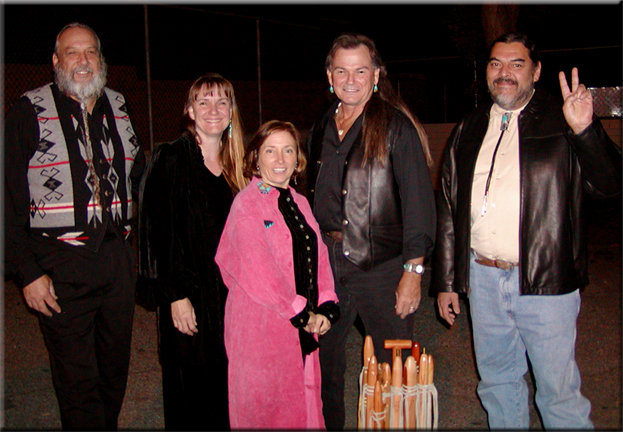 Some more of our friends, mentors, and supporters. Left to right; Jack Johnson, Peggy Fontenot, Nadiya Littlewarrior, Bill "Elk Whistle" Neal, and Bernie Granados Jr.